---
Development, management and maintenance of
PV plants
Alinea Solar takes care of all stages of the PV project. In the project's initial phase we control the entire development of the project as well as financial management ultimately operate and manage the special purpose companies and its assets.
Once the project has been completed, we also offer the necessary maintenance to maximize performance and life span.
DEVELOPMENT OF PROJECTS
Obtaining administrative permits for land and buildings.
Technical feasibility studies and administrative steps with local authorities.
Selection and management of suppliers and subcontractors.
Project management and supervision of works on site.
Engineering of the different components.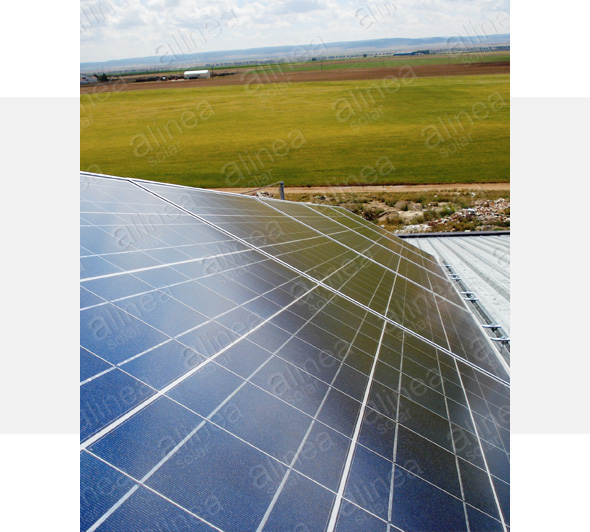 FINANCIAL MANAGEMENT
Legal, financial and fiscal structure.
Creation of Special Purpose Vehicles (SPV).
SPV MANAGEMENT
Operation & Management throughout their life cycle (20-30 years).
Maintenance, cleaning and monitoring of the assets.
Contract management:
With the utility (Power Purchase Agreement, etc...).
Leases with owners of land or buildings.
Insurance....

MAINTENANCE
Preventive and corrective maintenance.
Continuous monitoring of all plant parameters.
Monitoring of equipment failures.
Ensure the guarantees of the operation or 'performance ratio – PR'.
Optimal management:
Ensuring the life cycle
Continuous optimisation of energy production